Oplægsholdere til den internationale konference om onkologisk fysioterapi - ICPTO
Læs mere om alle oplægsholderne til den 2. internationale kræftkonference. Alle beskrivelserne er på engelsk.
Oplægsholdere
Lee Jones, exercise scientist, PhD. Professor at Memorial Sloan Kettering Cancer Center, New York, USA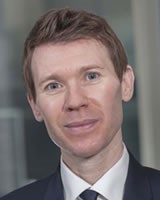 Dr. Lee W. Jones is a Member and Attending Physiologist in the Department of Medicine and Chief of the Exercise-Oncology Service at the Memorial Sloan Kettering Cancer Center (MSK) in New York, USA. Dr. Jones completed his PhD and Postdoctoral Fellowship in Exercise Oncology at the University of Alberta (Edmonton, Alberta, Canada). Dr. Jones joined MSK in February 2014.
His research program focuses on a translational approach to the link between exercise and cancer pathogenesis. He has published numerous scientific articles and serves on several working groups at the American Society of Clinical Oncology (ASCO). His research program is supported by the National Institutes of Health, the KavliTrust, AKTIV Against Cancer, and Gateway to Cancer.
Nicole L. Stout, DPT, CLT-LANA, FAPTA. Research Assistant Professor, WVU Cancer Institute, West Virginia University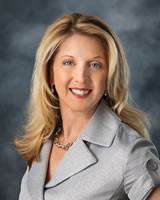 Dr. Nicole L. Stout DPT, CLT-LANA, FAPTA is a renowned health care researcher, consultant, educator, and advocate. She is a research assistant professor at the West Virginia University Cancer Institute, leading the cancer survivorship research agenda. Formerly, she was with the Office of Strategic Research at the National Institutes of Health, Rehabilitation Medicine Department leading the Cancer Rehabilitation Initiative.
Nicole Stout is an internationally recognized expert and leader in cancer rehabilitation and lymphedema. She has given over 200 lectures nationally and internationally, authored and co-authored over 50 peer-review and invited publications, several book chapters, and is the co-author of the book 100 Questions and Answers about Lymphedema. Her research publications have been foundational in developing the Prospective Surveillance Model for breast cancer rehabilitation and supporting national initiatives in cancer rehabilitation.
Dr. Stout is leading international efforts in cancer rehabilitation guideline development through the America Congress of Rehabilitation Medicine, and supports a technical working group for guidelines in cancer rehabilitation with the World Health Organization. Additionally, she is a member of the steering committee with Moving Through Cancer, a component of the American College of Sports Medicine Exercise is Medicine.


Christopher Barnes, PT, DPT, PhD student. University of Utah, USA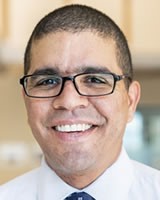 Christopher Barnes, PT, DPT is a physical therapist and PhD candidate in Rehabilitation Sciences at the University of Utah, with clinical practice and research focused in cancer rehabilitation. He received his doctorate in physical therapy from Northern Arizona University – Phoenix Biomedical Campus, and is currently the lead PT for the Precision Exercise Prescription study, a National Cancer Institute-funded trial of clinically-integrated pre- and post-operative PT intervention for people with surgical lung cancer resection. Additionally, he is the social media director for the American Physical Therapy Association Hospice and Palliative Care Special Interest Group.
Dr. Barnes has presented at national and international conferences, and authored/co-authored articles in leading journals, on the integration of PT practice into standard of care cancer treatment. Under the guidance of his PhD advisers, Drs. Paul LaStayo and Robin Marcus, his dissertation project is an investigation of integrated cancer rehabilitation on the physical function and quality of life of rural people with lung cancer resection, with a focus on the experience of facilitators and barriers to care. His goal is to integrate exercise interventions into standard clinical practice for all people with cancer.
Amy Dennett, PT, PhD. La Trobe University, Melbourne, Australia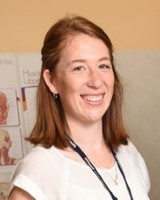 Amy Dennett, PhD is a physiotherapist and research translation fellow at Eastern Health, Victoria, Australia. She completed her PhD in 2018 on physical activity and oncology rehabilitation and has since been actively involved in advocating for access to rehabilitation for cancer survivors in Australia.
She is currently is a member of the Clinical Oncology Society of Australia Exercise implementation committee, Victorian Department of Health Cancer Survivorship and Exercise advisory committees, and Victorian APA cancer palliative care and lymphedema committee. Amy was also involved in the development of the Australian Physiotherapy Association Cancer, Palliative Care and Lymphoedema group career pathway launched in 2019. Amy has also helped develop a number of oncology rehabilitation programs in private and public settings and works clinically in the oncology rehabilitation program at Eastern Health.cancer.
Nele Devoogdt, PT, PhD. Professor at Department of rehab sciences KU Leuven, Belgium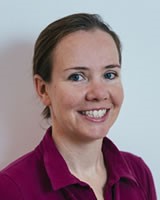 Nele Devoogdt, PhD is physical therapist and coordinator of the center for lymphedema of the University Hospitals of Leuven (Belgium). Besides coordinative tasks and clinical evaluations and treatments of patients with lymphoedema and lipoedema, she is doing scientific research in the domain of lymphology and oncology. She is professor at the department of Rehabilitation Sciences of KU Leuven and is doing research in the topic of clinical evaluation, prevention and treatment of lymphoedema and other cancer-related morbidities.
On a regular basis she gives and organizes courses on the topic of lymphology and oncology in Belgium and the Netherlands.
Sandra Hayes, PT, PhD. Professor at Queensland University of Technology, Brisbane, Australia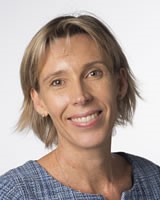 Professor Sandra Hayes, PhD is an Exercise Physiologist, Principal Research Fellow and co-leader of a cancer survivorship research program (ihop) within the Menzies Health Institute Queensland, Griffith University, Brisbane, Australia.
Her program of research draws on experiences and training in exercise science, epidemiology and public health and focuses on understanding the physical and psychosocial concerns faced following cancer, in particular lymphoedema, and the role of exercise in cancer recovery. Her work has involved the conduct of population-based, prospective, longitudinal cohort studies, as well as randomised, clinical trials, involving >4000 women with breast or gynaecological cancer.
Karin Johansson, RPT, PhD, Associate professor, Lunds University, Sweden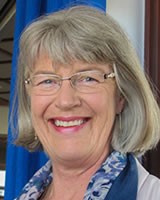 Karin Johansson, PhD is Associate professor at the Department of Health Sciences, Division of Physiotherapy, Lund University, Sweden. She also works as a registered physiotherapist (RPT) and lymphedema specialist at the Lymphedema Unit, Skane University Hospital in Lund, Sweden, and she's a Development Consultant for the Regional Cancer Centre in Lund, Sweden.
Her dissertation 'Lymphedema and Breast Cancer. A Physiotherapeutic Approach' was awarded with the prize 'Best cancer dissertation 2002' by the Swedish Cancer Foundation.
Karin is author of scientific papers (ResearchGate, 24.8), she gives presentations at international conferences, and is reviewer of international scientific papers. She is co-writer of the National Lymphedema Guidelines and the National Guidelines for Breast Cancer Care in Sweden. Karin is member of the Board of the International Society of Lymphology (ISL), the board of the European Society of Lymphology (ESL) and the board of the Swedish Society of Lymphology (SFL).
Recent research and interest include methods within physiotherapy, aiming to investigate measurement methods, body function, prevention, exercise and quality of life in cancer patients with special focus on lymphedema.
Caroline Speksnijder, PT, PhD. Associate professor at University of Utrecht & University Medical Center, Utrecht, The Netherlands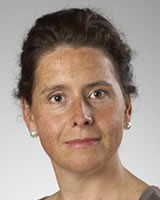 Caroline Speksnijder, MPT, MSc, PhD is senior researcher at UMC Utrecht and Radboudumc Nijmegen, physical therapist at UMC Utrecht, and senior lecturer at the University of Utrecht, Avans University of applied sciences and HAN university of applied sciences.
In 2002 she obtained her degree in Physical Therapy at Rotterdam University, her MSc degree of Human Movement Sciences as well as Epidemiology at Maastricht University in 2002, and her MPT degree of Orofacial Physical Therapy in 2008. In 2011 Caroline obtained a PhD on her thesis 'Function after oral oncological intervention, reconstruction and rehabilitation' at the University of Utrecht.
Jesper Frank Christensen, cand. scient., PhD. Postdoc at Centre for Physical Activity Research, University Hospital Rigshospitalet, Copenhagen, Denmark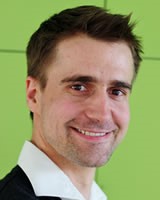 Jesper Frank Christensen, PhD, MSc is Head of the Clinical Cancer Program at the Centre for Inflammation and Metabolism/Centre for Physical Activity Research (CIM/CFAS) and the Department of Surgical Gastroenterology at Rigshospitalet, Copenhagen University Hospital.
Over the last decade, he has been the principal investigator for clinical exercise-trials across a wide range of malignancies including testicular, prostate, colorectal, and gastro-oesophageal cancers. His current exercise-oncology research program spans the entire translational 'bench-bedside-practice' spectrum of biomedical research to elucidate and integrate information on the biological mechanisms, clinical effects and practice-based implications of exercise training in the oncology setting.
Kerri Winters-Stone, PT, PhD. Professor at Health & Science University, Oregon, USA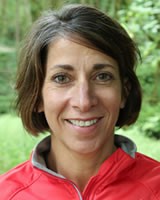 Kerri Winters-Stone, PhD is an exercise scientist and the Elnora Thompson Distinguished Professor in the Oregon Health & Science University School of Nursing. She is also co-director of the Knight Community Partnership Program and co-program leader of the Cancer Prevention and Control Program for the OHSU Knight Cancer Institute.
As a scientist, Dr. Winters-Stone's research focuses on the effects of cancer treatment on musculoskeletal health and cancer recurrence risk and the ability of exercise to improve health and longevity in cancer survivors. The long-term goal of her research is to develop prescriptive exercise programs for cancer survivors that meets their needs and preferences, optimizes their health outcomes, and provides the support and encouragement they need to stay active.
Eva Jespersen, PT, MscR, PhD. Post doc. at REHPA and University Hospital, Odense, Denmark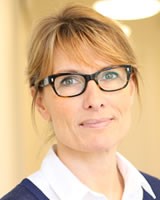 Eva Jespersen, PhD is a physiotherapist working as a researcher at the Research Unit of Rehabilitation, Odense University Hospital and REHPA – The Danish Knowledge Centre for Rehabilitation and Palliative Care, and at the Department of Clinical Research, University of Southern Denmark, Odense, Denmark.





Per Isdal, psychologist and psychotherapist, ATV, Norway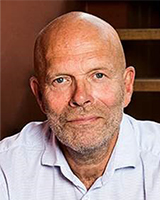 Per Isdal is a Norwegian psychologist and psychotherapist. In 1987 he started the organization "Alternative to Violence" (ATV). ATV was Europe's first treatment center for men abusing women.
For 32 years he has worked as a therapist for people who practice violence. Early on, he became concerned about how he and other helpers were affected by their work. He even said he was "infected by violence".
In 2018 he was published in Denmark with the book «Medfølelsens pris». In 2011, Isdal received the "Grand Psychologist Award" in Norway, and in 2017 he was named "Knight of St. Olav's Order" by the Norwegian King.
Morten Quist, PT, PhD. Research physiotherapist at University Hospital Rigshospitalet, Copenhagen, Denmark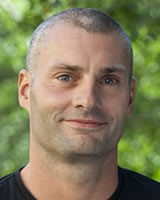 Morten Quist, PhD, MSc is a physical therapist and a postdoc researcher at Rigshopitalet, the University Hospitals Centre for Health Research in Copenhagen with expertise in exercise for patients with cancer.
Morten is the cofounder of the 'Body and Cancer' program and founder of the EXHALE program. He is lecturer at the University of Copenhagen. Morten received his PhD from The University of Copenhagen in 2015, on the topic of Exercise and Advanced Stage Lung Cancer; and a master in Health Research from The University of Copenhagen in 2011.
Kristin Campbell, PT, PhD. Associate professor at University of British Columbia, Vancouver, Canada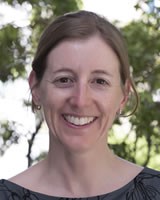 Kristin Campbell, PhD is a licensed physical therapist and an associate professor in the Department of Physical Therapy at the University of British Columbia. She also holds appointments at the Centre of Excellence in Cancer Prevention and the BC Cancer Agency. She completed her PhD in exercise physiology at the University of Alberta and a Fellowship in Public Health at the Fred Hutchinson Cancer Research Centre.
Her research focus is on the role of targeted exercise in cancer rehabilitation and survivorship, and she is a member of the Oncology Division of the Canadian Physiotherapy Association.
Martijn Stuiver, PT, PhD. Associate professor at Amsterdam University of Applied Sciences, clinical epidemiologist Netherlands Cancer Institute, Amsterdam, The Netherlands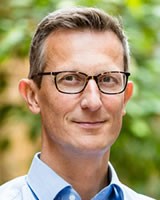 Martijn Stuiver, PhD is associate professor Recovery from Cancer and its Treatment, at the Faculty of Health, Amsterdam University of Applied Sciences.
Also, he is a clinical epidemiologist at the Physical Therapy Department of the Netherlands Cancer Institute, where he conducts research on cancer rehabilitation and related topics.
He is board member of the Onconet Foundation, an organization that strives for improvement of quality and accessibility of PT care for people who want to maintain or regain their physical fitness during or after cancer treatment
Sally Boa, speech therapist, PhD. University of Glasgow, UK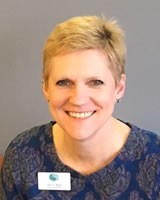 Sally Boa, PhD is Head of Education, Research and Practice Development at Strathcarron Hospice in Stirlingshire, Scotland. She worked as a Speech and Language Therapist in the NHS and third sector for over 20 years before completing her PhD, an investigation of goal setting practice in palliative care.
During this work, Sally collaborated with Strathcarron Hospice and researchers from both the Scottish Government Nursing Midwifery and Allied Health Professions Research Unit (University of Stirling) and the University of Glasgow to develop and implement a goal setting intervention in Strathcarron Hospice. This enabled her to co-construct a theory and research-based intervention (Goal setting and Action Planning in Palliative Care, G-AP PC) that was relevant, feasible, effective and implementable. As a result of this work, Sally won the 2013 Scottish Health Innovation award.
Sally is passionate about person centred care and working within multidisciplinary teams to support people to identify and pursue goals that are important to them.
Andrea Cheville, MD, PhD. Professor of Physical Medicine and Rehabilitation at Mayo Clinic in Rochester, Minnesota, USA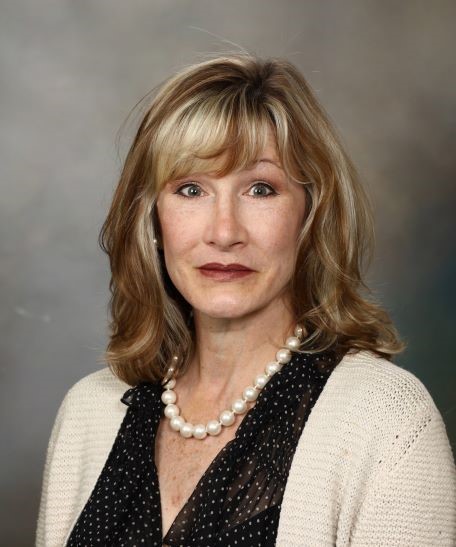 Dr. Andrea Cheville is a Professor of Physical Medicine and Rehabilitation at Mayo Clinic in Rochester, MN. She received her MD degree from Harvard Medical School in 1993 and her Master of Science in Clinical Epidemiology degree from the University of Pennsylvania in 2006. Her areas of clinical and research interest are lymphedema and cancer rehabilitation and palliative medicine.
She is board-certified in Physical Medicine and Rehabilitation, Pain Medicine, and Palliative Care. She has received funding from the National Institutes of Health, National Cancer Institute, and the U.S. Department of Defense. She was elected to the National Institute of Medicine in October 2016.
Gunn Ammitzbøll, PT, PhD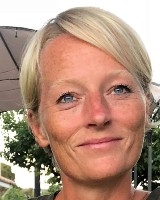 Gunn Ammitzbøll, MSc PT, PhD, is a postdoc at Danish Cancer Society Research Center and Danish Research Center for Equality in Cancer (COMPAS). Her current work involves epidemiological and interventional research in cancer survivorship, and in particular in women's health, lymphedema and exercise oncology.
She is a board member of the Danish Physical Therapy Society for Oncology and Palliation where her work mainly evolves around professional education and development. Further, she is currently involved in the work with national clinical guidelines in breast cancer rehabilitation.
Tiina Lathtinen-Suopanki, BSc, PT, OMT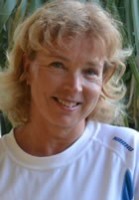 Tiina Lahtinen-Suopanki is advanced specialist in musculoskeletal physiotherapy and has Health Sciences Bachelorś degree in exercise medicine. She is also a lymphtherapist and has applied the knowledge of fascia and fascial manipulation in the management of treating edema and scarring.
Tiina works as a senior consultant physiotherapist for a pain clinic and is a private practitioner in the orthopaedic and rehabilitation hospital Orton Oy, Helsinki, Finland.
She has taught continuing education courses for physical therapists in Manual Therapy and Therapeutic Exercises since 1987 and became an authorized teacher of Fascial Manipulation® in 2014.
Kira Bloomquist, PT, PhD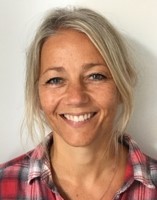 Kira Bloomquist PhD is a physical therapist and research fellow, currently affiliated with the University Hospitals Centre for Health Research, Copenhagen University Hospital, Rigshospitalet.
Her main areas of interest relate to cancer survivorship and draws on hands-on experiences with cancer survivors as a physical therapist, as well as research related experience. Her specific expertise is within the field of exercise oncology, specifically during chemotherapy and with a focus on resistance exercise and breast cancer-related lymphedema. The translation of knowledge to clinical practice has been a driver of her work.
She is a member of The Danish Physical Therapy Society for Oncology and Palliation, where she has been instrumental in developing and implementing a continuing education course for physical therapists working within the oncology field in Denmark. Further, she formed Danish Dragon Abreast- the first Danish dragon boat team consisting of breast cancer survivors.
Rikke Faebo Larsen, PT, MSc at Zealand University Hospital, Roskilde and Køge, Denmark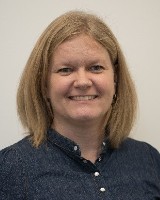 Rikke Faebo Larsen, Master of Health Science is a physiotherapist at the Department of Occupational Therapy and Physiotherapy at Zealand University Hospital.
She is finishing her PhD in 2020 at University of Southern Denmark within the field of exercise in patients with multiple myeloma.
Julie Midtgaard, PhD, master's degree in psychology, researcher, University Hospital Rigshospitalet, Copenhagen, Denmark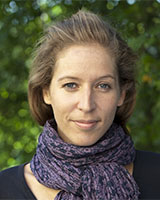 Julie Midtgaard is PhD and holds a master's degree in psychology and currently works as senior researcher in The University Hospitals Centre for Health Research at The Copenhagen University Hospital Rigshospitalet, and as associate professor at The Department of Public Health at The University of Copenhagen.
She has been employed in health research since 2001 with special focus on development, mixed-methods evaluation and implementation of interventions that support health behavior change.
Her particular interests have been on issues related to change and adoption of exercise behavior, gender disparities, and emotional and social wellbeing in relation to the individual's experience of their health status. Of current interest is co-creation of effectiveness trials supporting real world decision-making and implementation.
Anne May, Professor of Clinical Epidemiology of Cancer Survivorship, Head of the department of Epidemiology, University Medical Center, Utrecht, The Netherlands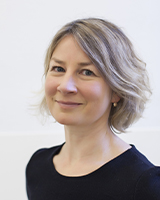 Anne May obtained her Master's degree in Sciences of Human Movement (with distinction) at the Free University in Amsterdam in 2001.
From June 2001 to December 2002 she worked as a (Sport-)Nutrition Scientist at Numico Research BV in Wageningen. From 2003 till 2007 she conducted her PhD research on the effects of rehabilitation in cancer patients at the University Medical Center Utrecht, Julius Center for Health Sciences and Primary Care. She obtained her Master of Science degree in Epidemiology at the Netherlands Institute of Health Sciences, Erasmus Medical Center Rotterdam in August 2006.
After completing her PhD, she continued working at the Julius Center. She is currently head of the department of epidemiology and works as a Professor of Clinical Epidemiology of Cancer Survivorship conducting research on physical activity, exercise, obesity and cancer.
She is the PI of several ongoing multi-center exercise-oncology RCTs (PACT, PERFECT, UMBRELLA-FIT and PAM). As of 2019, she leads the H2020 funded PREFERABLE project investigating the effects of exercise in patients with metastatic breast cancer. Furthermore, she is committed to implementing the positive results with regard to exercise in clinical practice so that as many patients as possible can benefit from it.
Kimi Daniel, Senior Research Assistant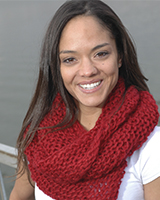 Kimi Daniel is a masters-prepared specialist in athletic training with undergraduate preparation in exercise science. She is also a certified personal trainer with the American Council on Exercise as well as a certified cancer exercise trainer with the American College of Sports Medicine.
Kimi has over 12 years of experience in physical fitness and strength training among elite athletes, general and special populations. Her experience includes managing medical emergencies, clinical treatment and rehabilitation of orthopedic injuries, developing individualized, safe and progressive training programs to meet the various needs of clients, participants or group classes. Including return to athletics, recovery from cancer treatment, improving activities of daily living for those with long-term disease or disability and overall improvement of quality of life.
For the past 4 years, Kimi has been implementing her expertise in exercise research intervention protocols for cancer survivors and assisting in managing those programs.
Jessica Sitemba, certified personal trainer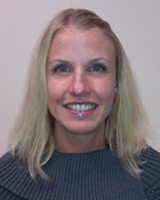 Jessica Sitemba is a masters-prepared specialist in exercise and sport science with undergraduate preparation in exercise physiology and fitness program management. She is also a certified personal trainer with the National Strength and Conditioning Association (NSCA).
Jessica has over 14 years of experience implementing exercise research intervention protocols for cancer survivors and managing those programs. Her experience includes developing intervention instructions and materials for participants, training and monitoring exercise instructors, developing and revising individualized exercise prescriptions for participants, adapting exercises to accommodate specific physical effects of cancer and cancer treatment, providing feedback to participants in face-to-face programs, and monitoring safety.
Jessica has also helped create and implement a non-profit that has the goal of offering evidence based group exercise classes to men and women who have completed treatment for cancer.
Signe Refsgaard Bech, Ph.D. MSc, associate lecturer, University College of Northern Denmark.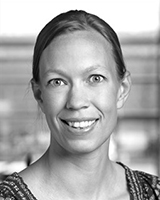 Signe Refsgaard Bech is an associate lecturer in the physiotherapy department at University College of Northern Denmark. Her research background is centred around exercise interventions and nutritional supplements for multiple different groups.
She is also part of a bigger group of researchers investigating the effect of a multimodal intervention on cancer cachexia in lung cancer patients.
Friederike Rosenberger, exercise physiologist, PhD, professor, Heidelberg University Hospital, Germany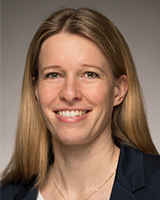 Prof. Dr. Friederike Rosenberger is a German exercise physiologist. She is deputy head of the Working Group Exercise Oncology at the National Center for Tumor Diseases (NCT), Heidelberg University Hospital, and professor at the German University of Applied Sciences for Prevention and Health Management, Saarbrucken.
During her PhD and postdoctoral qualification, Prof. Rosenberger worked at the Sports Medicine Departments of the Saarland University and the University of Potsdam, before she moved to Heidelberg.
Her area of expertise is sports and exercise for health promotion, especially in patients with cancer. Here, she developed special expertise on training regimens for patients with bone metastases.
Randi Tobberup, clinical dietician, PhD, Aalborg University Hospital, Denmark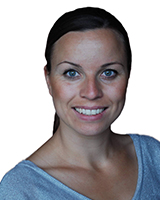 Randi Tobberup is the head of clinical dietitians at Aalborg University Hospital, Denmark. She completed her Ph.D. on the topic "Malnutrition in Lung Cancer – Dietary Characteristics and a Multimodal Treatment Approach" in 2019.
Her research focuses on malnutrition and optimal nutrition for cancer patients. She is currently the head of a national research network on nutrition in cancer patients in Denmark, a Board Member of the clinical society of clinical dietitians and a Board Member of the Danish Society of Clinical Nutrition.
Merete Celano Wittenkamp, PT, certified lymph therapist, MPH. Herlev and Gentofte Hospital, Denmark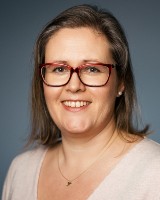 Merete Celano Wittenkamp is a physiotherapist and lymph therapist working at the Department of Physiotherapy and Occupational Therapy at Copenhagen University Hospital Herlev and Gentofte, Denmark. She has been working with patients with secondary lymphedema since 2006 and has been involved in research projects on lymphedema.
In January 2019, she finished her Master thesis on exercise, compression and cancer-related lymphedema in the lower limbs from the Department of Public Health at the University of Copenhagen. In lymphedema management, Merete has a focus on how to engage patients with lymphedema in physical activity and exercise despite their condition and the role of compression during exercise.